Academies Are On Hold – Not Taking Applications
Due to various events (inflation, hotel price spikes, families with limited extra funding) we are suspending our academies for a while. We run our academies at a very slight margin to make them as inexpensive as possible. Currently we are not able to guarantee a quality academy at a reasonable price. 
PLEASE – join the newsletter. We hope to be able to offer them again in 2023 and we will release an announcement. 
National Academy Participant Selection
We are looking for the top students studying law and public safety. We are searching for those who will become industry leaders and do great things in law, law enforcement, public safety, security or corrections. Tomorrow's heroes – is that you? If so, then you are exactly the kind of student we are looking for!
We look at the applicant as a whole. Grades matter, but so do many other things. In the application process the selection committee will review matters such as personal growth, leadership, unique experiences and accomplishments. We also value diversity – in opinion, ancestry, experience and backgrounds.
Are you tomorrow's hero? Apply today!
Age Requirements:
National Academy of Forensic Science: 15-18 years of age
National Academy of Law and Justice: 16-18 years of age 
National Academy of Legal Studies: 16-18 years of age 
Multiple Students/Honor Teacher from the same school:
Several students from the same school may apply. 
If a teacher has 8 students, they can attend with their students at no cost. 
Application Status:
National Academy for Law and Justice – October 2022: accepting applications
National Academy for Legal Studies – Fall 2022: accepting applications
National Academy for Forensic Science – Possibly Summer 2023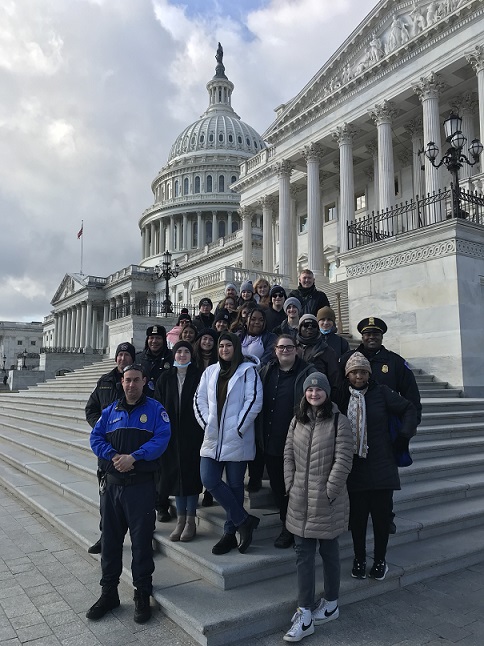 NALJ Visiting the Capital with the US Capital PD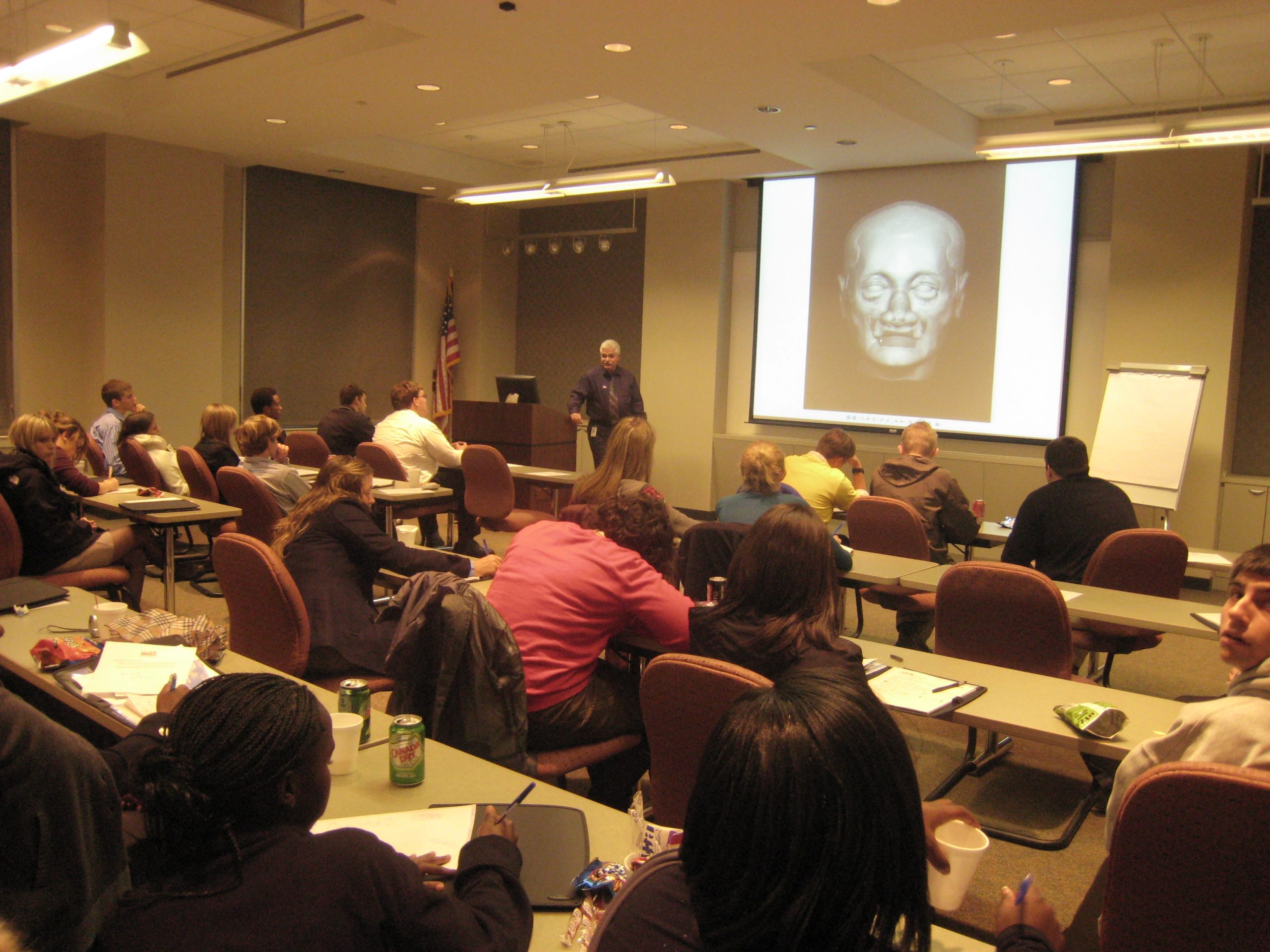 Seminar at National Center for Missing and Exploited Children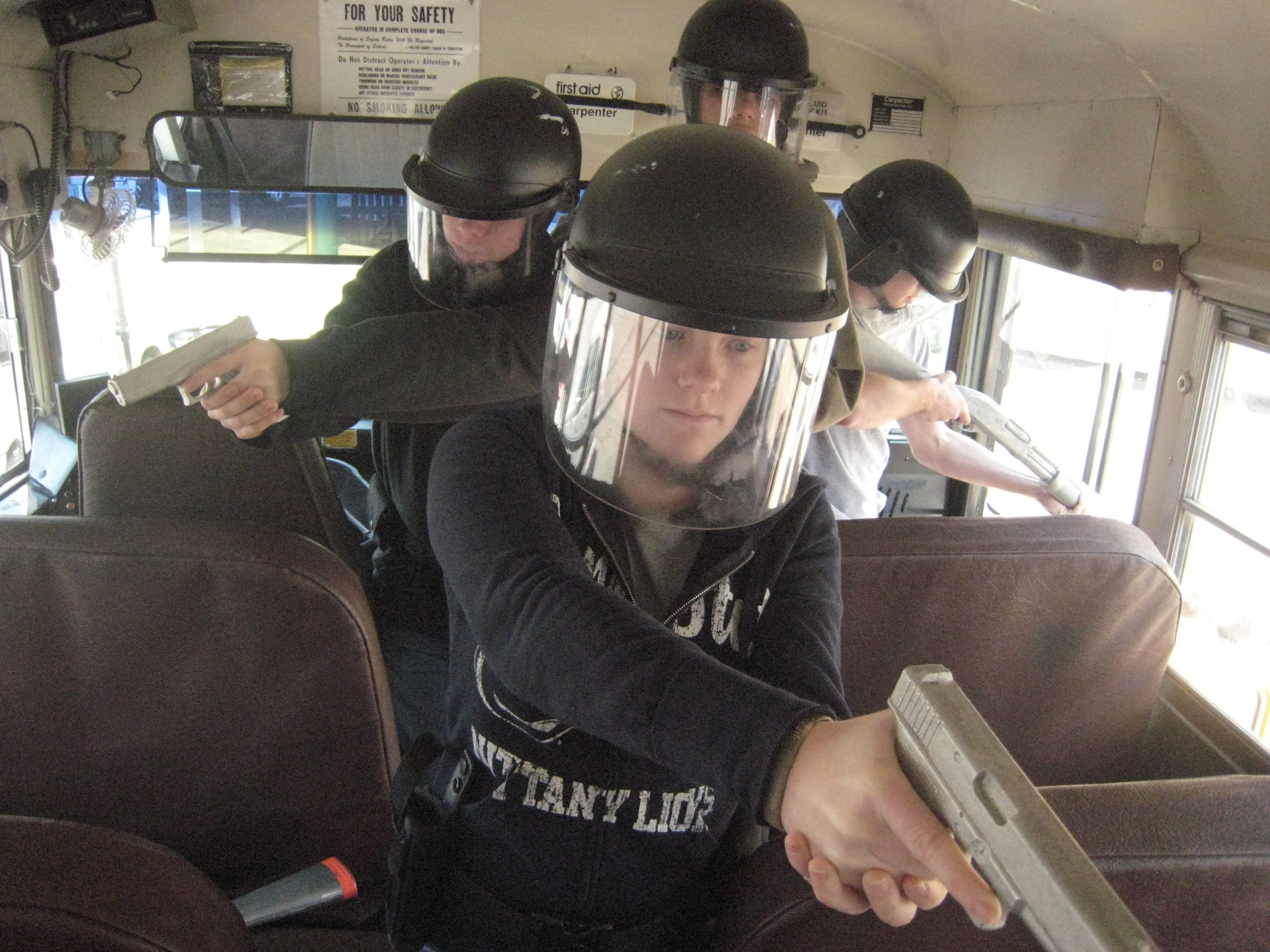 Homeland Secuirty training
Interested students should apply as soon as they can once an academy opens for applications. An applicant panel reviews applications twice a month. Applicants are notified as soon as each applicant panel makes decisions – usually around the 1st and 15th of the month.
Each academy is limited to 36 participants. Those spots are filled as qualified applicants are approved by the panel and pay their initial registration. We expect academies to fill up well prior to final deadlines for applications. It is "first come, first served" order with approved applicants. They do fill up quickly.
To apply for the National Academies you will need to complete the application. The application requires open responses to question prompts. It is suggested you complete these prior to starting the application. Our selection process is designed to eliminate bias as best as possible.  The personal information on the application is not shared with the selection committee. The committee will base the selection primarily on the prompt responses.
When answering the prompts please try to answer the questions without revealing details about your gender, race/ethnicity, or other demographical information – if possible. It is understood that there may be instances where that is unavoidable. Also try to conceal where you live as best as possible.
Currently accepting applications for the National Academy of Law and Justice as well as National Academy of Legal Studies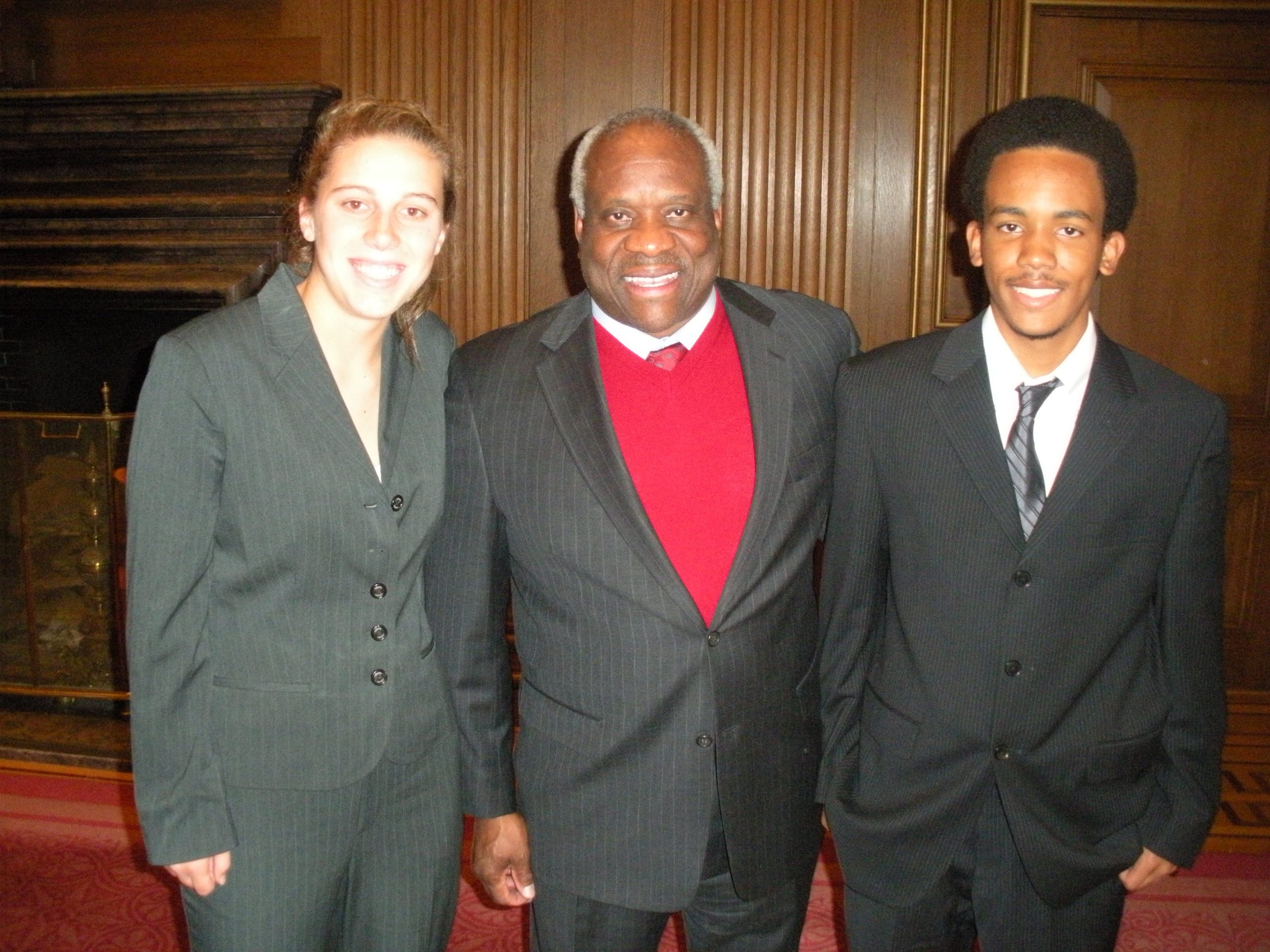 Participants meeting Justice Clarence Thomas
Each prompt is designed to allow the committee to learn more about the applicant. They are similar to interview questions rather than formal essay prompts. Answers should be less than one page in length and should be written in first person.
Each prompt should be answered in a separate Word Document or similar and saved as a PDF or MS Document.
Prompt One:

 

Where do you see yourself in 10 years? 
Prompt Two: Why do you think you should be selected over other young people applying to attend the academy? 
Once the prompts are completed, complete the application and upload the files.
Additional Application Materials 
There are four forms applicants will need to have ready to upload when they apply. These should be printed, filled out and then scanned to PDF. A legible picture of the document is also acceptable.
You have FOUR forms below that need to be completed BEFORE you apply below!
Administrator Form. This form is to ensure the school of the applicant will support their selection. 
Teacher Form. This form should be completed by the applicant's program teacher.
Parent/Guardian Form. This form ensures the parents/guardians approve of the applicant applying for the Academies.
Student Form. Applicants need to ensure they read this thoroughly prior to application.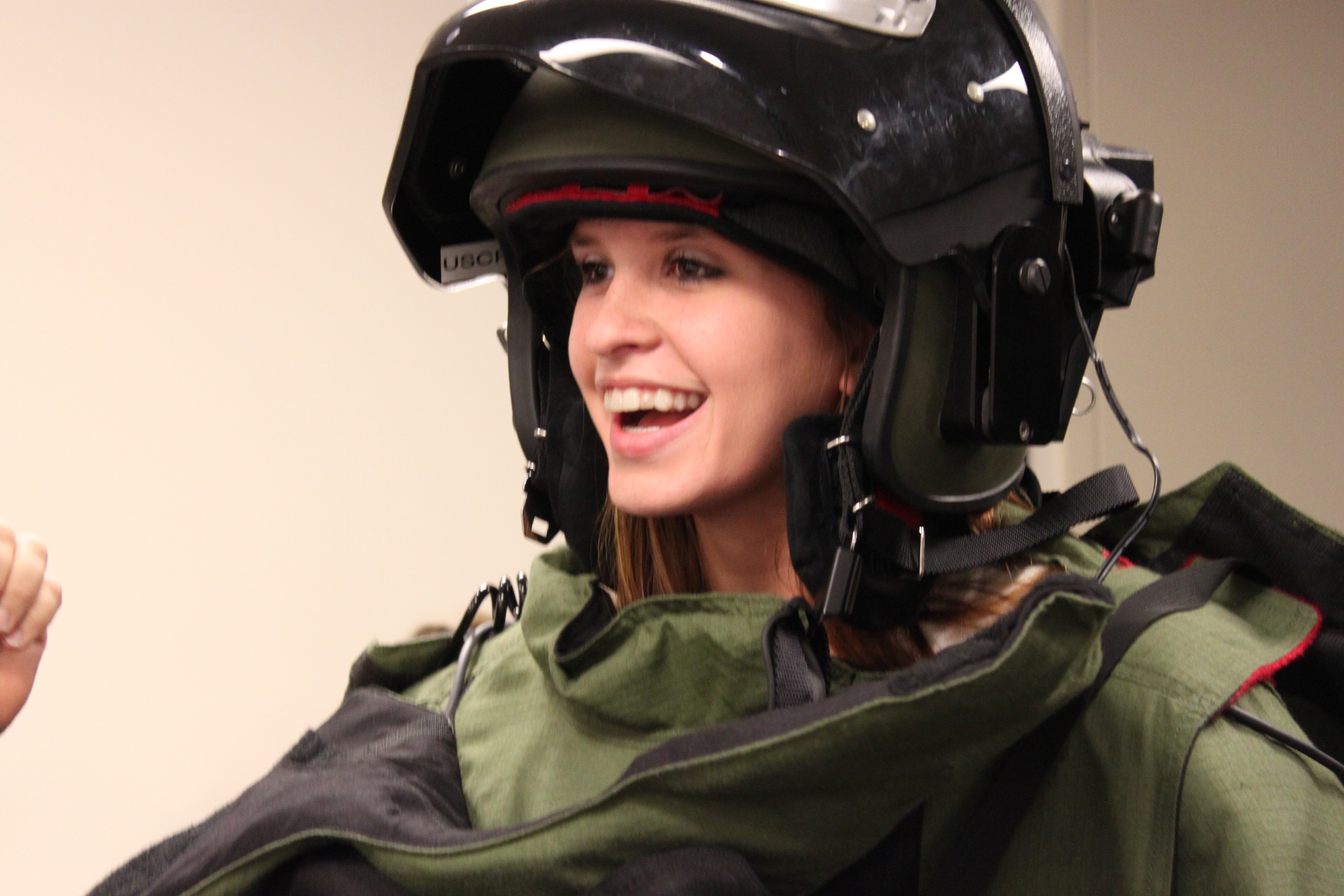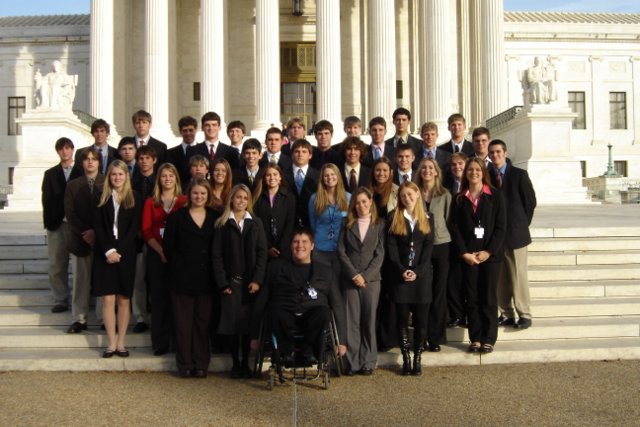 Visiting the Supreme Court of the United States
Applicant Commitment
Being selected is a HUGE honor. With that honor comes high expectations.
I commit to the financial responsibility should I be chosen.

I understand I will have online training to complete before I can attend.

I understand I will have assignments for the academy due upon arrival

I understand I will have assignments during the week of the academy.

I will be respectful and accepting of other academy students who may have different values, beliefs and opinions than I do.

I will make sure I am AHEAD in school before the academy &

I will make sure to complete all my school work and submit it the day I return after the academy.
Once the files are ready and the prompts are wtitten, click on the button to fill out application and upload prompts.
NOTE: all pictures on this page are from past student experiences. Each academy is unique. These pictures in no way guarantee what opportunities will be offered.